| | |
| --- | --- |
| | Welcome to the Women's Ministry home page, I am Gwen Adams, Women's pastor at ChangePoint. I would like to invite you to journey with us as we move toward our goal in Women's Ministry which is to help Women of Alaska walk in victory. |
How do we in Women's Ministry define "victory?" It is the ability to walk in TRUTH! As I consider what it involves to demonstrate modeling a victorious life I realize that it means I choose to live as the REAL ME with a REAL SAVIOR. My ability to model victory is only as good as my ability to live an honest transparent life in front of those God brings into my path. In that victory, others will see the POWER OF A CHRIST AT WORK IN A WOMAN WHO IS NEEDY OF THAT POWER EVERY MOMENT. There must be a change in our lives as a result of seeing a bigger vision of who God is and seeing Jesus revealed through the life of another person as we live in authenticity with one another. Only Jesus can change us. But as we walk with each other we must have the courage to keep pointing to Him as the one who has the power to change lives

Listen to Julitta Dixon's Life Change Story
---
YOU CAN'T GO IT ALONE!

Below is a list of opportunities designed especially for women. You will find opportunities to ENJOY GOD TOGETHER, BE TRANSFORMED TOGETHER AND even a brand new opportunity to DEMONSTRATE THE HEART OF GOD TO OUR CITY TOGETHER.
ENJOY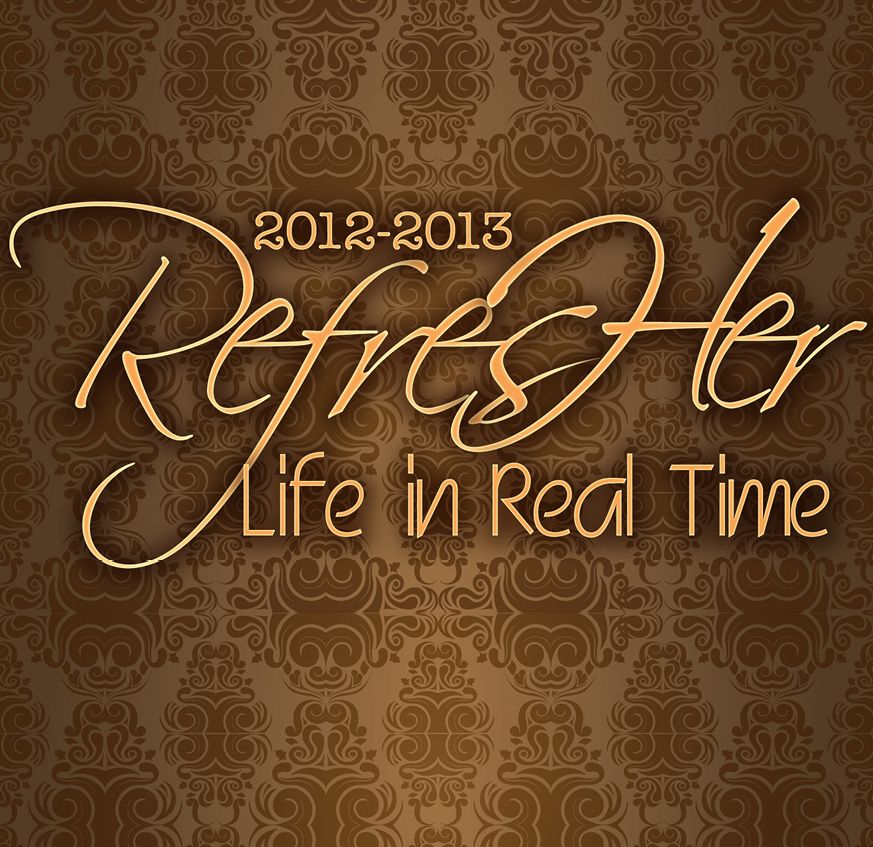 Several years ago, the name "Papa Pilgrim" was introduced to much of Alaska along with a story of unimaginable abuse found deep in the woods of the St. Elias Wrangell mountains. RefresHER invites you to meet his oldest daughter, Elishaba, as she shares her story of escape, survival, and the redemptive power of a gracious Savior.
There have been so many inquiries about our September RefresHer and women asking how to get the Elishaba DVD in their hands. We have a DVD for sale for $15.00 a copy to cover the cost. Any additional money will help us send this to our Alaskan sisters out in the bush. This is a message that must be heard.
TRANSFORM
WHEN: June 21-22, 2013
WHERE: Ketchikan High School Auditorium
Come be inspired, renewed, and built up in your faith... LIVE and in-person with Beth Moore and women from all over Southeast Alaska
We hope you will make plans to attend a very special LIVE teaching from Beth Moore, founder of Living Proof Ministries, who is dedicated to encourage women to know Christ through His Word. We look forward to a Spirit-inspired time of teaching, worship and fellowship.
Registration on a first come, first served basis and auditorium seating is limited so be sure to register early through March 31 for just $65 ($75 after). Check out www.seacwr.com for more detailed information about this exciting event and to get registered early ONLINE.
---
DEMONSTRATE
ONE ON ONE MENTORING
From time to time we all need a little extra input around a specific issue or season in life. If you would like someone to talk to please contact Sandy Rahn and we will connect you to a friend.