Senior High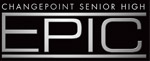 Sundays, 5:30-7:30p.m., The LOFT

. Click HERE to register. There is no charge to register.
The amazing, indescribable, breath-taking story of…..you! Senior high students will discover a story that was written by God himself for each individual; a story so amazing it could only be called EPIC! "More Than a Story" is the theme for this year. Join us for great topics, wacky games, awesome worship, and fantastic fellowship every Sunday evening!
Discipleship "D-groups"
NEVER GO IT ALONE...Be part of a small discipleship "D-group" that meets with an adult leader and grows together in faith and friendship. God wired each of us to get the most out of life as we interact together around His truth. Small groups meet in homes across the city during the week. Contact Jessi Lenichek at 646-4873 or for additional information about D-groups.
FIELD STAFF TRAINING: May 22 6:30-8:30pm RSVP HERE
---
Adults:

Interested in volunteering in the high school ministry? Click HERE to start the application process. A Student Ministry staff member will contact you after you've completed this form to discuss working with students and answer questions you may have.
To apply as a ChangePoint volunteer Go to: www.changepointalaska.com/ministries and click on the Volunteer Application button. This form is a general application and includes a background check release which is required for volunteers working in Student Ministry.

Check out the Epic Field Staff Manual for more information about volunteering with high school students.
---
EPIC Events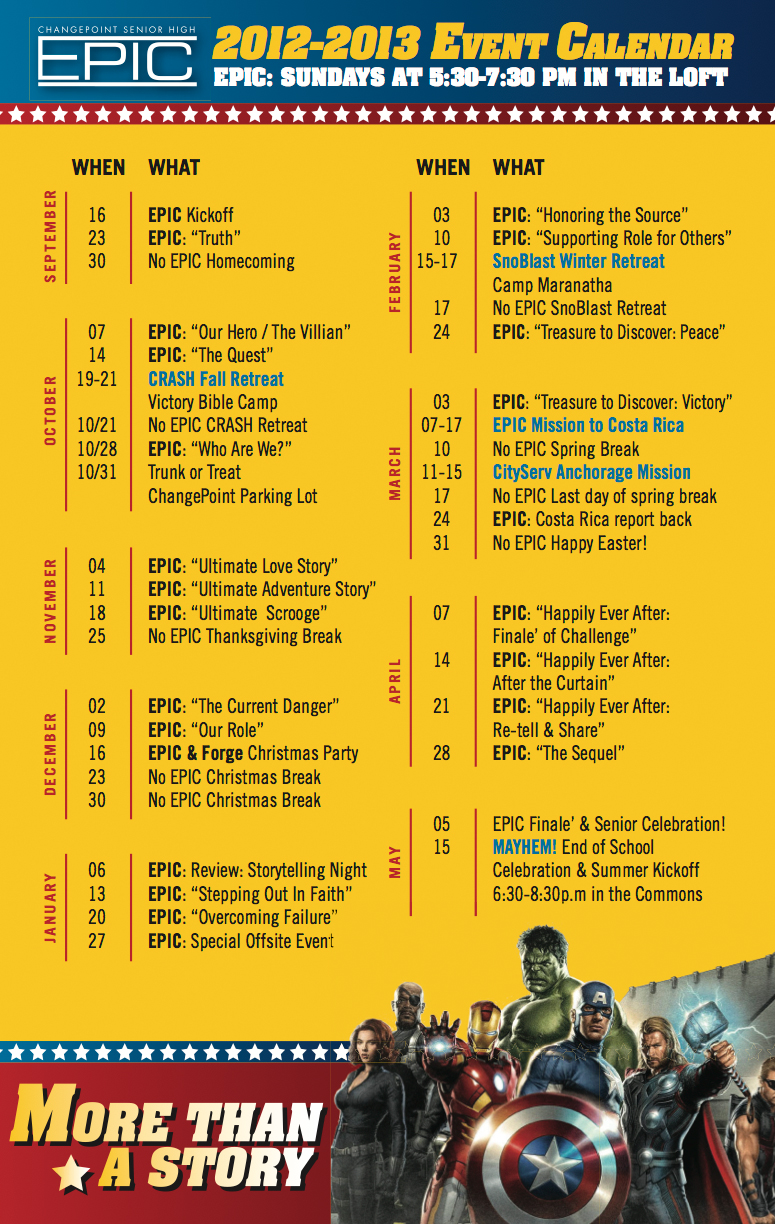 ---
EPIC Mission Opportunities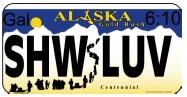 Galena - Alaska Village Mission
Various trips will be offered throughout the year. Partner with Galena Young Life, missionaries Martin and Silke, and the local church to forge new friendships and create community with students from Bush villages at the GILA boarding school.
CityServ-Anchorage – March 11-15, 2013
Show your love for our Anchorage community by serving the homeless, cleaning and stocking food pantries, painting, and hanging out with the elderly and children! We'll be partnering with the Downtown Soup Kitchen, Beans Café, Food Bank of Alaska, Salvation Army, Love Inc., and others. We serve during the week of spring break in March.
Click HERE to register.

Kokrine Hills Bible Camp – July 2013
Spend a week in July being a cabin leader, teacher and mentor to Native youth in interior Alaska.
For more information on any high school meeting or event please contact:
Evan Hart;
Jessi Lenichek 646-4873;
---
EPIC Links
EPIC Facebook page -
---