A.I.R. - Assisting Immigrants & Refugees
Assisting Immigrants and Refugees (AIR) is a volunteer based free ESL tutoring program. AIR is an opportunity to show Christ's love by helping Immigrants and Refugees integrate into life in Anchorage. Our main way to do this is by helping them learn English. If you are interested in volunteering with AIR, please complete a ChangePoint Volunteer Application or contact
Kyle Rudy.
Classes are currently being held online via Zoom.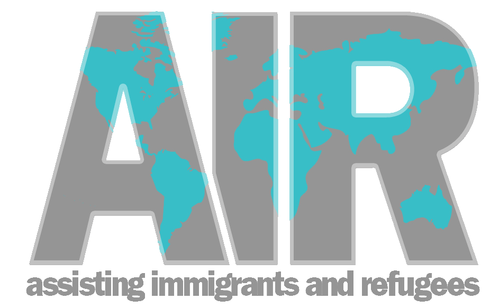 Alaska Correctional Ministries
Since 1980, Alaska Correctional Ministries has been providing life-changing ministry to Alaska's prisoners and ex-offenders, offering a warm safe place to sleep during the winter months.
We exist to introduce teen parents to Christ and help them grow in their faith. We support pregnant and parenting teens through mentorship, providing community, and life with Christ!
Beacon Hill &
Safe Families for Children
Beacon Hill's purpose is to serve the vulnerable children in our community, strengthening families, and offering adoption service.Safe Families for Children hosts vulnerable children and creates extended family – like supports for despearate families through a community of devoted volunteers who are motivated by compassion to keep children safe and families intact.
Community Pregnancy Center
The Community Pregnancy Center exists to demonstrate the love of Jesus Christ by providing life-affirming practical services, emotional, and spiritual support to women and men experiencing unplanned pregnancy and family situations.
CRU - Campus Crusade for Christ
Alaska CRU is a group on the University of Alaska Anchorage campus with a heart for building Christian community and reaching students with the good news of the Gospel.
Taylor & Cally Davis - CRU
We are on UAA's campus every day doing whatever it takes to reach students and faculty with the Gospel. We train and equip students to multiply their faith into others and upon graduation to go and do likewise for a lifetime.
ASD School Business Partners
Anchorage School Business Partnerships (SBP) is a non-profit 501(c)(3) with a mission To engage community to inspire youth toward a vibrant future. SBP provides connections, tools and resources for meaningful partnerships between schools and local business organizations.

ChangePoint works with four neighborhood elementary schools: Campbell, Chinook, Gladys Wood and Northwood.
Encourage our active missionaries
Write some encouragement, a question, or prayer and we'll connect you via email!